Expedition Entity: Ghost Hunters
click here to book expedition entity now
After investigating together for years, in 2014 paranormal investigators Dan Norvell and Larry Eissler were disillusioned with the state of paranormal television. After years of paranormal shows being caught faking evidence and creating unnecessary drama, they were determined to create their own show featuring investigation footage without suspenseful music and dramatic stock footage. As a result of their efforts, in 2020 the PARAFlixx Original series Expedition Entity came to be. Their goal was to not only investigate lesser-known haunted locations, but also provide awareness for historic buildings, battlefields, and other significant events that would otherwise remain forgotten. Expedition Entity is positioned to bring about a new wave of paranormal television that focuses on history and investigation first.
As part of their formula, Expedition Entity invites the location owner or someone who experienced paranormal activity in the past, to join their investigation. Through numerous observations, they have discovered inviting a person who has experienced paranormal activity in the location often yields better results. They have also found that a familiar face can bring more comfort to the spirits during communication, and lead to more profound interactions. As proof of their success, Expedition Entity was awarded a Silver Telly Award during the 44th Annual Telly Awards for Best Unscripted Online Series. Among the thousands of entrants in the festival, The Curse of Lizzy Borden and Expedition Entity were the only paranormal winners.
Dan Norvell–Executive Producer of Expedition Entity
Producer, Scriptwriter, Author, and Paranormal Investigator
Dan Norvell grew up in a small rural community just outside of Rockford, Illinois. After high school, he served as a firefighter for 16 years, and as a paramedic for six of those years, before retiring as a lieutenant. He then became a sheriff's deputy in corrections and has faithfully served the state of Illinois
for 17 years. Dan first started investigating the paranormal in 1996, years after a childhood experience where he encountered his first shadow figure walking through a wall. Since then, he has led two paranormal teams, investigated hundreds of locations, and crossed numerous spirits. As the series creator of Expedition Entity, Dan also serves as the Executive Producer, lead investigator, and lead cast member. Dan and Larry have co-authored two books together, Ghosts of the Black Hawk War in 2020 and Afterlife: Anthology in 2021, both through Haunted Road Media.
Larry Eissler III–Director of Expedition Entity
Director, Cinematographer, Author, and Paranormal Investigator
Larry Eissler III grew up in the Northwest Chicago Suburbs, where he continues to live to this day. After high school, he served as a 74D CBRNE Specialist in the United States Army and deployed to
Afghanistan in 2008. While attending Northern Illinois University in 2020, he added Communications as his minor and discovered a love for filming. That following year, Expedition Entity
premiered on the PARAFlixx network and won numerous indie film festival awards for Best Web Series, Best Editing,
Best Educational Film, and Best First Time Director. In 2022, Larry graduated with his B.S. in History from Northern Illinois University and has returned for his M.A. in Communication Studies, with an emphasis in media studies, documentary production, and studio production. As co-owners of Small Town
Productions LLC, Dan, and Larry will be releasing new paranormal documentaries in 2023 and 202
All Expedition Entity photos: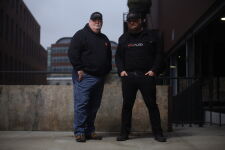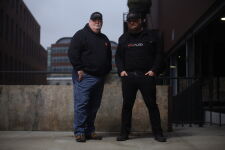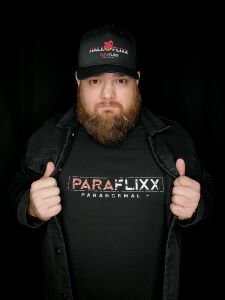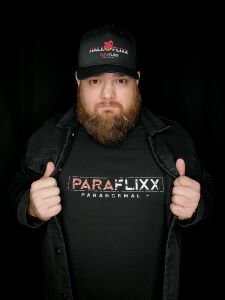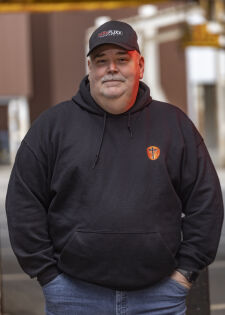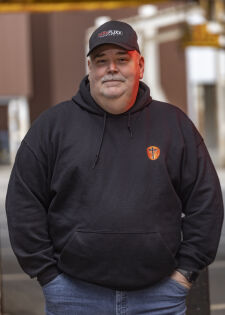 All Expedition Entity videos: