click here to book emma willmann now
Emma Willmann is a name to watch in 2016. One of the top new comedians coming out of NYC, she has a variety of projects happening, including her own comedy show, The Check Spot, on SiriusXM starting in March. Her First Time podcast – a hilarious show dedicated to women talking openly about their first periods – will return for a second season and feature other talented guests such as MTV's Carly Aquilino and Awkwafina, Comedy Central's Kerry Coddett, Sarah Benincasa, and Ashley Fetters from GQ.
Recently selected to perform at the prestigious Just For Laughs Festival in Montreal, she's also appeared at The Glasgow International Comedy, the SiriusXM South Beach Comedy Festival, and the New York Comedy Festival. Willmann beat out hundreds of comedians to be named one of the "10 Funniest Comics in NYC" by Caroline's on Broadway as part of the New York's Funniest Competition and was named by Time Out NY as one of the "10 Funniest Woman in NYC," and "100 Woman We Love," by GO Magazine.
Emma has appeared on the Investigation Discovery channel (Deadly Affairs and True Detective), Oxygen, and the Lifetime network plus Channel 7 news. She studies acting at The Barrow Group in NYC. In addition to her stand-up gigs around the country, she's also just launched The Sensible Show in Brooklyn with comedians Josh Gondelman, Evan Kaufman, and Chris Duffy, which will feature a variety of talented, funny friends.
All Emma Willmann photos: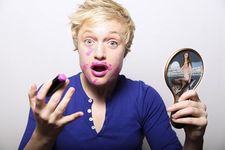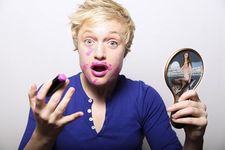 All Emma Willmann videos: